- Lebanon
CNDJ Sports and Cultural Center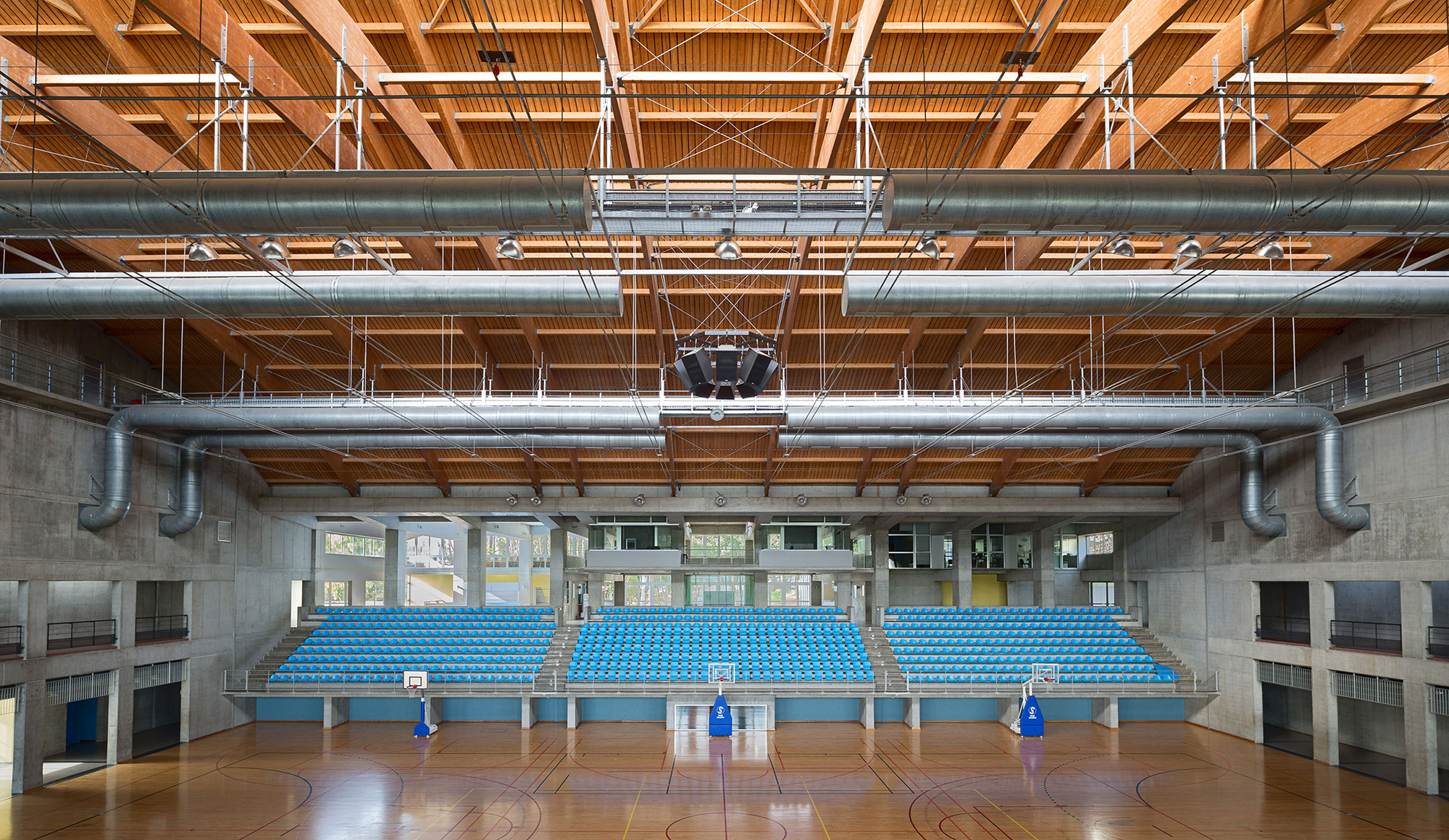 Taking advantage of the natural slope of the site in the heart of a pine forest, the project is harmoniously integrated into the landscape.
This sports and cultural center includes 3 types of activities in separate buildings organized along the East-West axis.
We can access the first building through the beautiful esplanade on the upper level.
This building houses the large Omni sports hall, dedicated to basketball and other sports and music events, and can accommodate up to 2000 spectators.
It is characterized by its long-span roof (40 meters) made of glued laminated timber beams, ensuring excellent acoustics.
On the lower floors, we can find the gym, karate, ping-pong, gymnastics or squash rooms imbedded in the natural slope of the site.
The second building houses the semi-Olympic pool under a sliding glass roof that transforms the indoor pool to an outdoor pool in summer completed with the beautiful green lawn.
Finally, the third building dedicated to culture houses in addition to the multipurpose space open to the gallery and garden, a library, an exhibition hall, a cinema, and a small chapel.
All façades are treated with fair-faced concrete whose neutral color enhances the surrounding nature.
City

Jamhour

Client

Company of Jesus in Lebanon

Area

17.000 M²

Value

10 M$

Services

Design + Supervision

Status

Completed

Date

1997 - 2000