- Lebanon
Villa M. Abughazaleh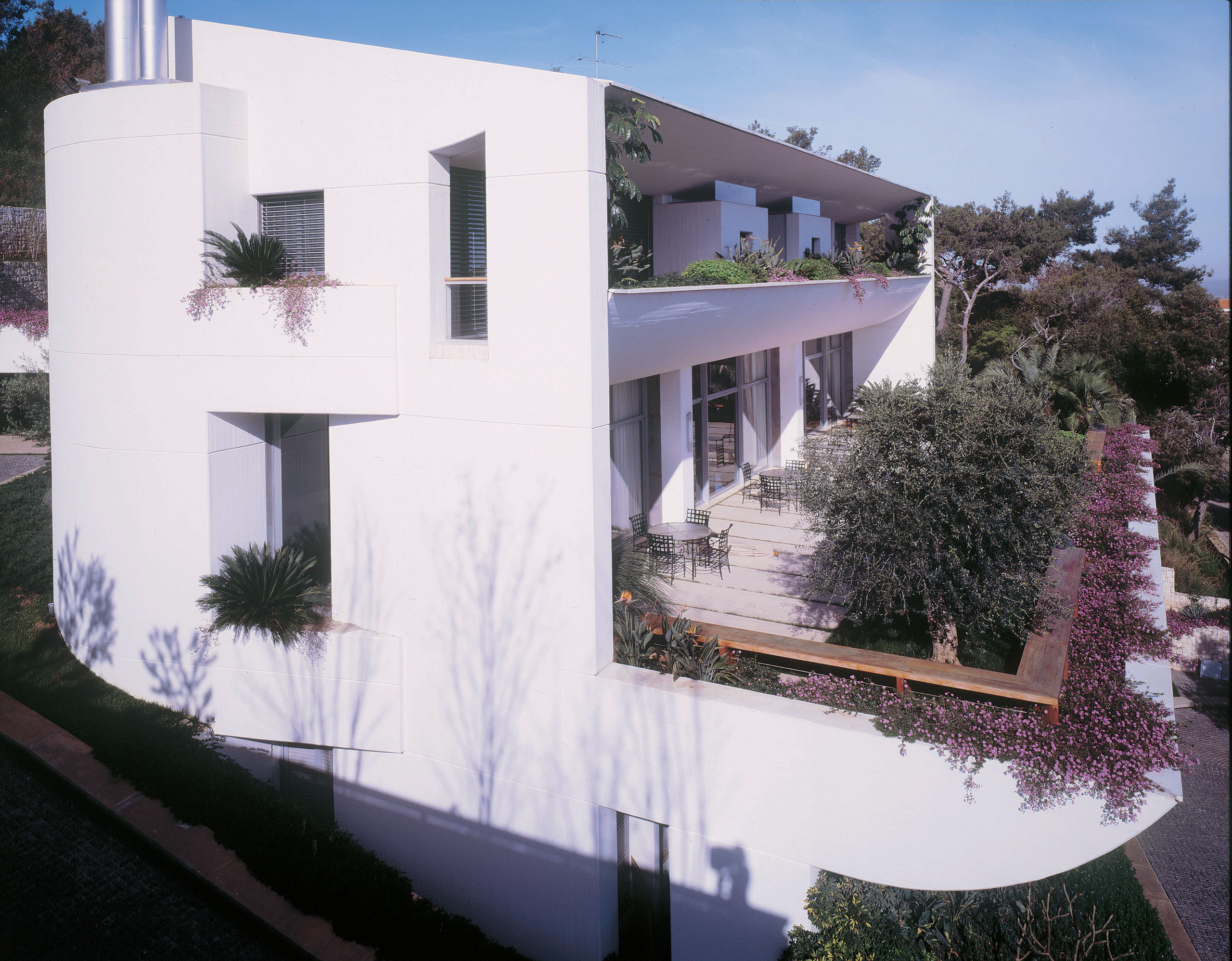 Located in the middle of a small trapezoidal plot with a steep slope, this villa is distinguished by its garden lifted at the level of the floor and laid out on a concrete shell.
This hanging shell develops from the volume in cantilever and constitutes a natural extension to the widely open interior spaces on the terrace and the view.
The white concrete building, with sinuous curves carved out by a few openings and semi-interior patios, blends perfectly with its surroundings where it discreetly emerges from the greenery.
Location

Yarzé

Client

M. Abughazaleh

Area

1.800 M²

Value

Services

Design + Supervision

Status

Completed

Date

1998