- Lebanon
Le Gray Suites Hotel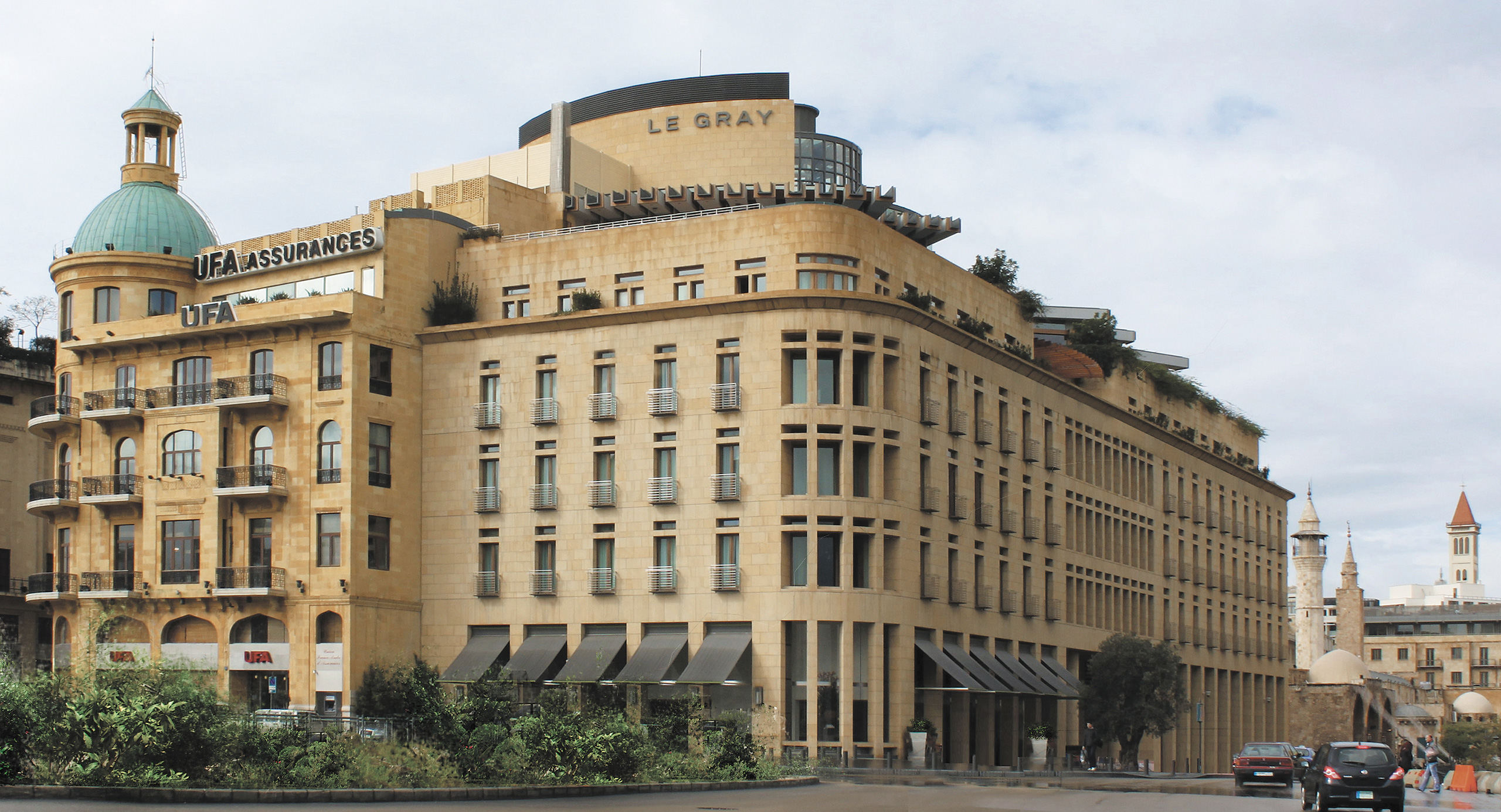 Le Gray Suites Hotel is located in the heart of the historical center of Beirut, just across the Martyrs Square and the archaeological park.
This project designed in partnership with Kevin Dash is well-integrated, by its volume and facades, to its context marked by the present and distant history of the neighborhood.
Attached to an Art-Déco building, the hotel highlights its surroundings with its harmonious proportions through the rhythm of its openings, the use of yellow stone and the finely crafted steel balconies.
Contrasting with the austerity of the facades, the interior spaces are more spontaneous and informal.
Overlooking the grand entrance hall, a central atrium extends through the entire height of the hotel, shaped like a truncated cone, surrounded by wood and glass rings, and abundantly illuminated by a large glass lantern at the top.
Around the Atrium are organized 4 platforms distributing the rooms.
The roof is characterized by a fan-shaped steel and wood beams structure.
It houses the cigar and juice bars and the gastronomic restaurant.
To complete the whole set on the roof we have a swimming pool, green terraces, and the Bar ThreeSixty that enjoys panoramic views of the city, the sea, and the archaeological park.
Location

Beirut

Client

Serene Real Estate

Area

33.000 M²

Value

70 M$

Services

Design + Supervision

Status

Completed

Date

2004 - 2009