- Lebanon
Al Wadi Grand Residence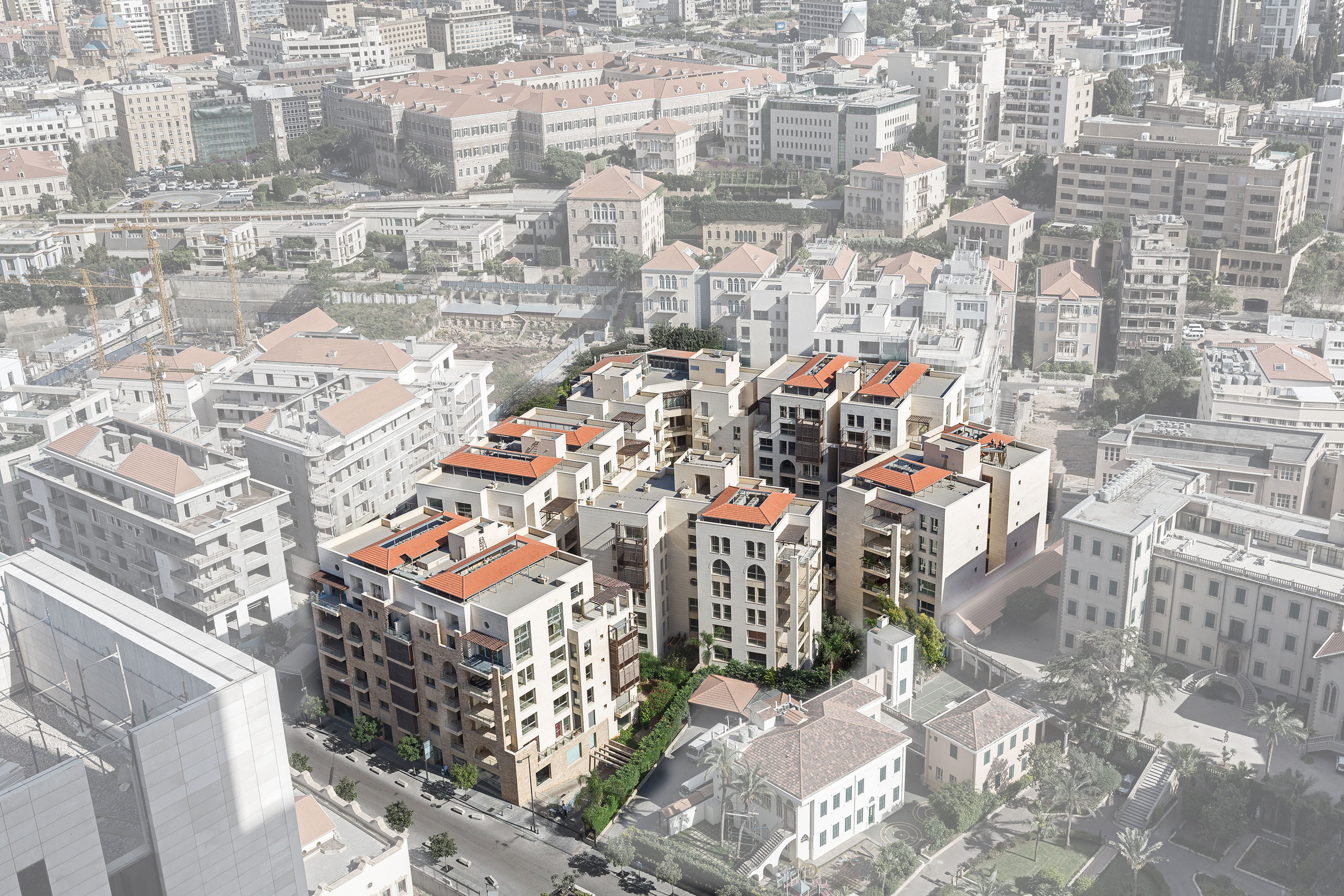 Located in the historical district of Wadi Abu Jamil in the heart of downtown Beirut, this project is an urban block of 6 residential buildings (80 apartments) organized around gardens with a swimming pool and spa.
The architecture integrates with its historical context by reinterpretating key elements of the Lebanese architecture in a contemporary language.
In this way, we have arcades with refined proportions, white natural stone in the facades, and modern wooden elements reminiscent of the traditional moucharabiehs.
In addition, the Mediterranean garden in the heart of the project with the pool beneath visible through the glass roof is a look back to the fountains and water features traditionally present in the gardens of the oriental houses.
Location

Beirut

Client

Al Wadi Grand Residence

Area

50.000 M²

Value

35 M$

Services

Design + Supervision

Status

Completed

Date

2005 - 2012