- Algeria
Les Residences des Cèdres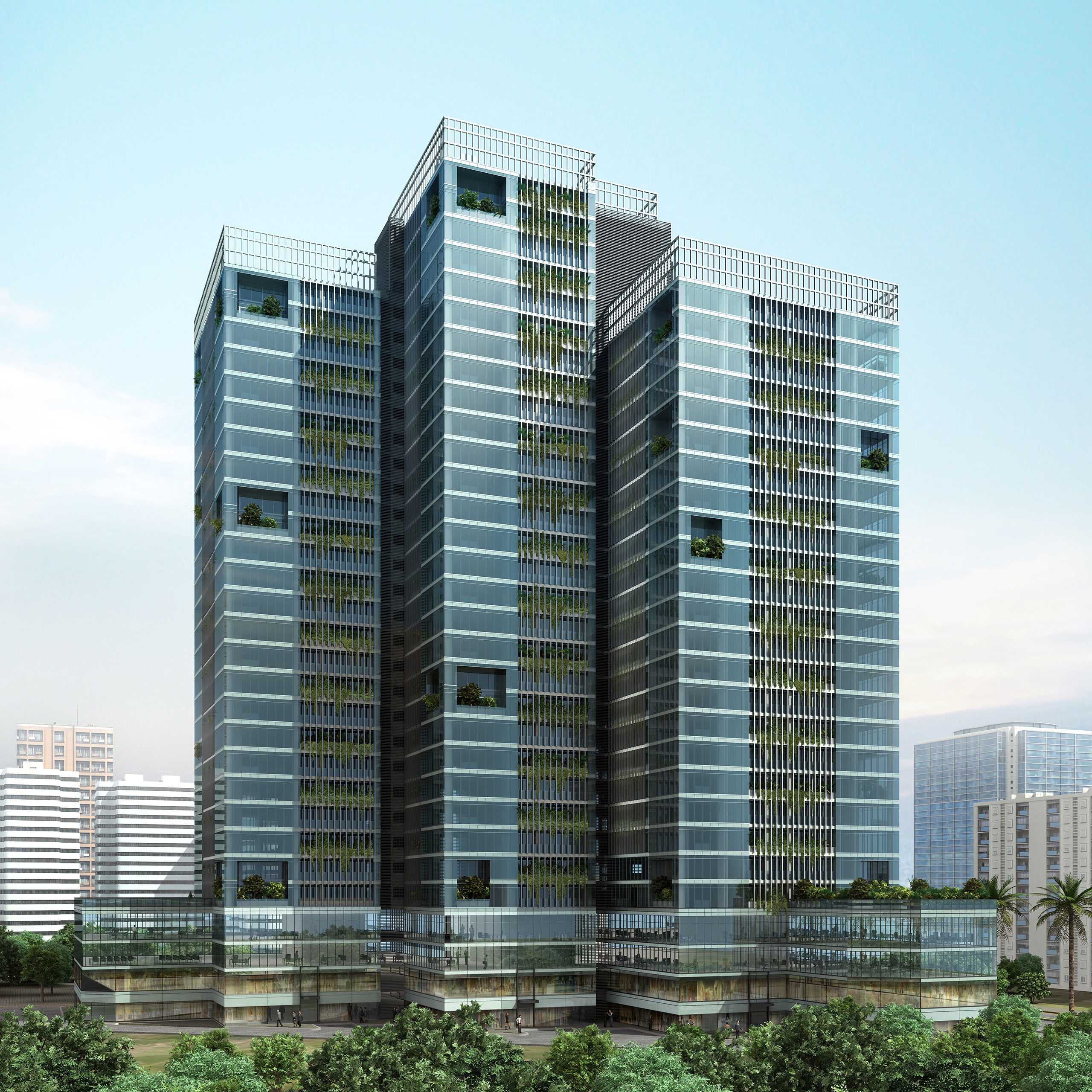 The project consists of three residential towers of 22, 24 and 27 floors with 276 apartments, interlocked and standing out from a commercial base that also includes offices and several neighborhood amenities.
Designed to be a catalyst for development in a changing neighborhood, these fully glazed towers are a visual landmark in the city.
The height of the towers makes it possible to have a reduced impact on the ground and to gain several festive terraces arranged on top of the commercial base that form a natural extension of the interior spaces.
Also, the diagonal interlocking of the square towers allows them to have unobstructed views of the sea at 360 degrees and to ensure maximum brightness for the apartments.
City

Cheraga

Client

Heneine General Companies

Area

90.000 M²

Value

75 M$

Services

Design

Status

Date

2013 - 2014