- Algeria
New Headquarters of the Authority of Post and Telecommunications ARPT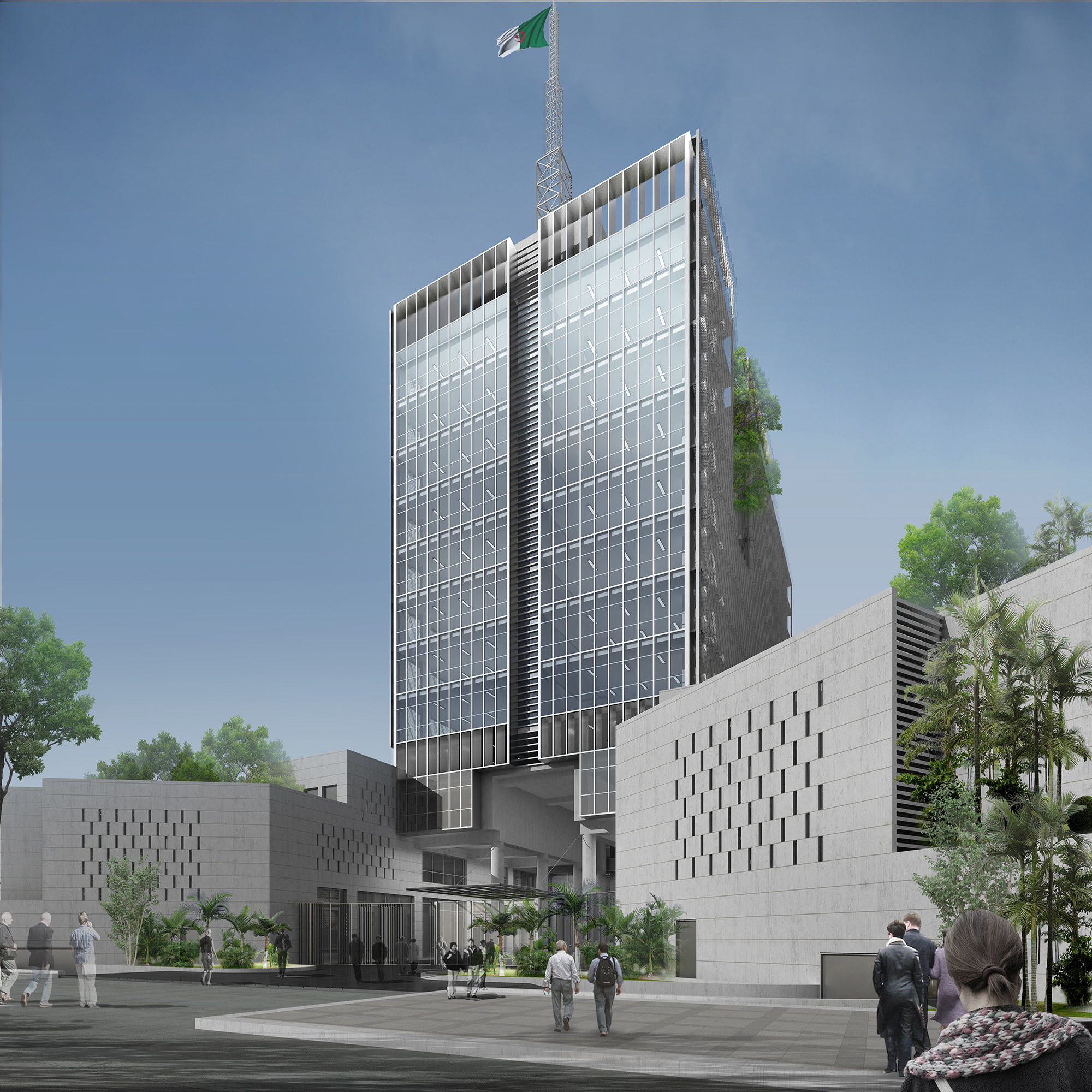 This project consists of a smart building with flexible floors configuration dedicated to information and advanced technologies.
The tower is designed around a green street and a patio-atrium on the ground floor.
This central garden, sheltered by the tower, works as a major cultural public space that welcomes users with a friendly green street.
This green space is the vibrant heart of the social plateau of the ARPT from which all the public functions of the building are accessed.
In this project, we find a strong contrast between the modern metal and glass tower and the more traditional stone base marked by a pattern of narrow slits in reference to the Algerian moucharabiehs.
The top of the tower is a high advanced technology hub symbolizing the openness to the future.
Location

Oran

Client

Republic of Algeria

Area

20.000 M²

Value

30 M$

Services

Competition

Status

2012 - 2013