- Lebanon
CNDJ Halle Omnisport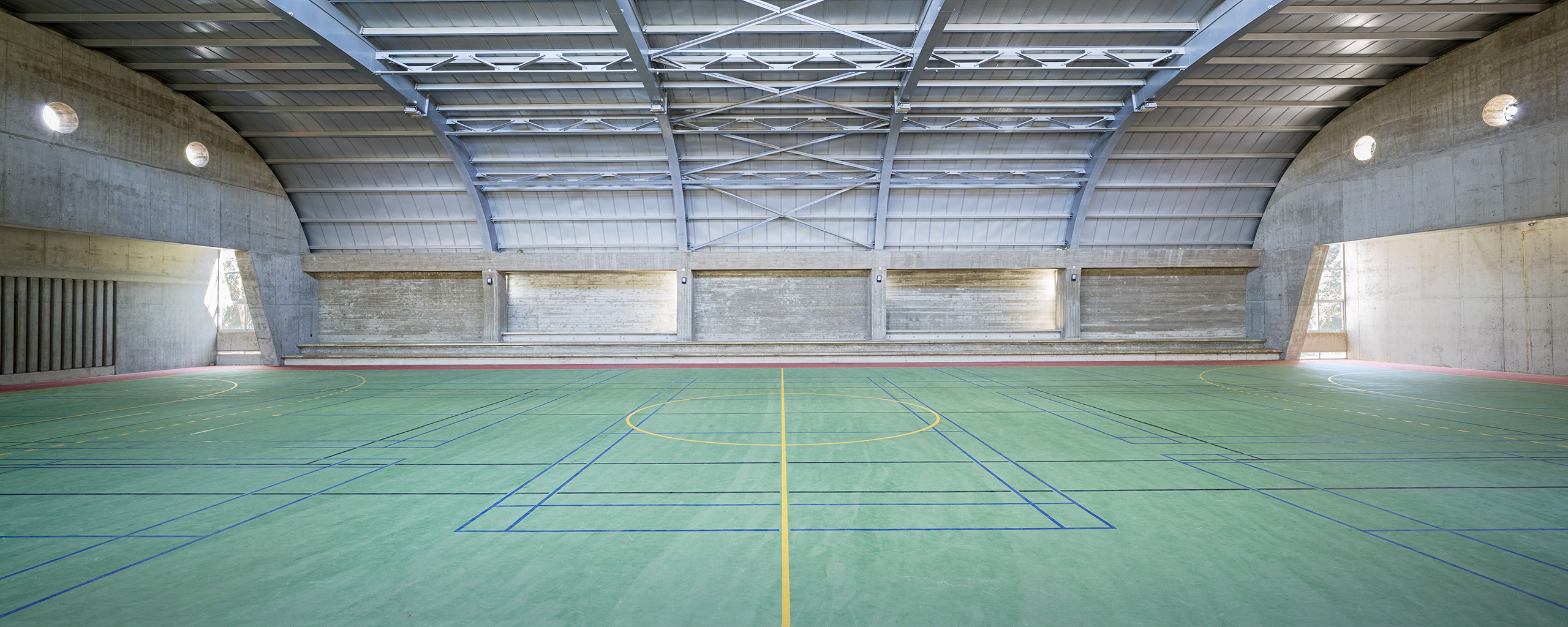 This sports hall was designed 7 years after the sports and socio-cultural center.
The building made of concrete, steel and light completes the landscape.
The project was built economically combining simplicity, efficiency, and quality.
The 44 x 24 m hall with a clear height of 9m, houses a training space, for 3 classes simultaneously for several sports activities. 
In addition, the project includes a reception area, 4 spaces for the scouts and changing rooms.
Location

Jamhour

Client

The Company of Jesus in Lebanon

Area

2.200 M²

Value

1.5 M$

Services

Design + Supervision

Status

Completed

Date

2010 - 2012